Factory Automation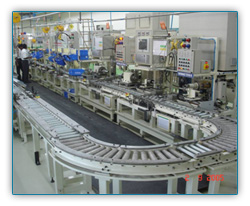 Automobile Industry:

Power Steering Assembly Line
Complete Design, Manufacturing, Supply, integration and commissioning of power steering assembly line at CHENNAI . The control system includes PLCs, AC Servo Drives, SCADA software for Testing & Data logging.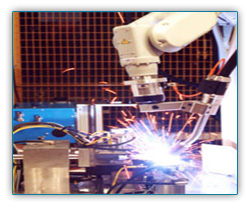 Automobile Industry:

Robotic Welding Applications
We provide complete integration solution for robotic welding with rotary , indexing fixtures synchronized with robot. Advance remote I/O system on various industrial network like CANOPEN, CC-Link etc. Installed & commissioned at various automobile component manufacturer where end users are like FORD, HYUNDAI, MARUTI , BAJAJ etc.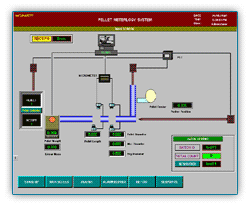 Automobile Industry:

Testing & Analysis Machines
We have developed software for various testing machines for Automobile component manufacturers and for other industries. The system has high performance PLCs, high speed communication networks and Industrial control (SCADA) software. The testing software has DATA logging and report generation.
We have developed various PC based Testing machines with PC based Hardware form NATIONAL INSTRUMENTS, and its powerful data analysis software LABVIEW.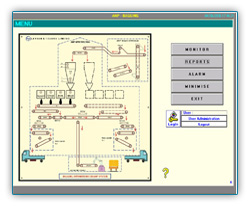 Sugar, Cement & Fertilizer Industry:

Bagging & Material Handling Systems
Scada Software At Bagging Automation System .: Complete integration of conveying, Weighing, automatic bagging and robotic palletizing of fertilizer at Fertilizer Factory in Maharashtra. System included SCADA , PLC. The main PLC and CC-link network. The scope includes design, manufacturing, supply, software development , installation & commissioning of complete system.






Press , Machine Tool & Component Industry:

Roll Feed, Cut-to-Length, Slitting lines, Spring End Grinding, Press Feeding
We supply total control system for various machine tool applications like Spring coiling, grinding machines, deep hole drilling, SPMs etc. We are also undertake low–cost automation and retro-fitting work.






Plastic Industries:

Blow Moulding Machine
PLC based systems for automatic plastic moulding machines.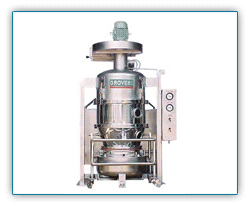 Pharmaceutical Industry:

Fluid Bed Dryer, Vacuum Tray Dryer, Steam Sterlizer
PLC, HMI and SCADA based automation for PHARMA Industry.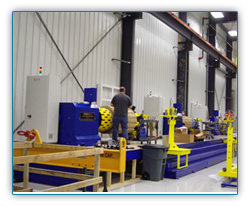 Transformer Industry :

Horizontal and Vertical Winding Machines
PLC, HMI and/or SCADA based automation for Transformer Industry.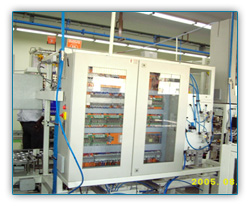 All Industry Verticals:

System Integration
We work with our customers to study their systems and suggest control hardware, software and firmware to meet their automation requirements. We provide the design for control component enclosures, controllers and Field terminations. We provide electrical engineering services for complete systems integration from trenches to plant wide control automation.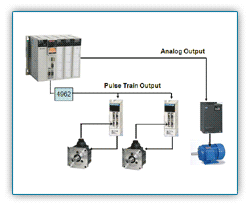 All Industry Verticals :

Special Purpose Machines
PLC, HMI, VFD and/or SCADA based automation for Special purpose machines.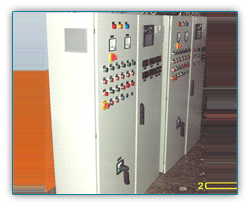 All Industry Verticals:

PLC, Drives, Switch Gear wiring & Control Panels
We design, assemble, do wiring of complete panels. We follow best of quality practices. We use cabinets from reputed suppliers like Rittal / BCH. We also manufacture custom built panels as per customer requirements. We use specialized CAD software like EPLAN for Drawing.